Cold Silver
March 20, 2012
A silver ring wrapped
Around a girl's finger,
Grasped tightly at her
Pained soul.

Promise upheld,
To always be there,
To stand by as the lives
Passed.

Grooves cut deep to symbolize

Lost memories,
Lost images,
Lost meanings.

It whispers,
Feeling,
Strength.

Its cold,
Cold like a guardian's
Watching eye,
Always watching for
Danger.

An heirloom that holds
Value to only one.
Last words pledged
To its,
New home,
New friend,

Last protector.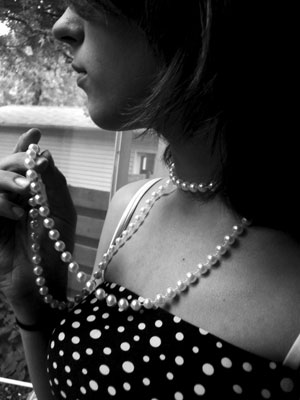 © Elaina V., Canton, OH