I'm Gone
March 23, 2012
I'm tired of pretending I love what I see…
Pretending I know who I'm gonna be,
Acting my way through every scene,
Acting like I no longer have the aching need
To open my flesh and release all the pain
To watch the blood fall like crimson rain,
To lean on this metal crutch again,
To admit that I still feel insane.

I need you to tell me who's to blame,
I need somebody to get rid of the shame,
I need someone to help me regain,
The pieces I've lost so I may be the same,
I pretend to smile and not care,
In reality it's a mask I wear.

I want you to look me in the eyes,
I want you to see through all my lies,
I want ANYBODY to hold me tight,
I want somebody to help me through this night

I need you to find me down here,
I need you to sense my fear
For once, I need someone to hear
My silent screams in the night, because they sear
My soul to the third degree
Free me please will you please save me?
Could you just try to make me believe?
I've got the potential to succeed
So tell me how much can you care about me?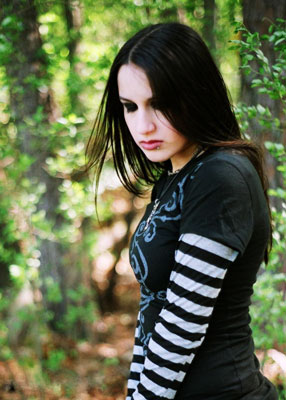 © Rebecca B., Marietta, GA