Like a sister
April 20, 2012
You sat beside me and slipped notes over to me.
You talked to me when no one else would.
You walked down the rode to the park, the pool, the gas station and we pigged out on candy and pop.
You never judged me, but you did tell me when I wasn't doing the right thing.
You sat in my woods with me and let me scream at you when I was frustrated.
You let me cry with you and on your shoulder.
You were there when I felt that no one else was and loved me when I thought I had none.
You sat up late at night with me and let me tell you my deepest darkest secrets to you.
You and I were rebelious together.
You got in toule with me.
You were there for me.
You ARE there for me.
You are like a sister to me.
You are my bestfriend, my mothers favorite one of my friends, the quite one, and always, to me, my best firend.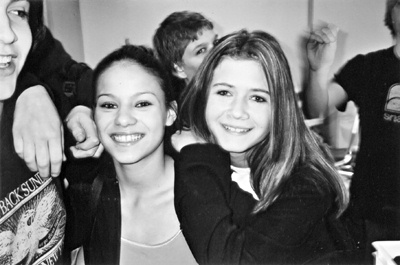 © Gary C., Pequannock, NJ