Hi, Dad.
April 17, 2012
After all of these years, I thought I knew
How to understand how we work
How you work.

But, nevertheless, I am always blown away
In awe? Wonder?
Disgust?

No.

I was your tiny dancer.
With each leap and bound, I would grip to you;
My tiny hands in your tiny grasp,
And I was happy.

Each pirouette was flawless.
Each moment was treasured.
And then, I grew up.

Then I realized my lines weren't straight;
I saw videos of us and saw
My romanticized memories
Were just blissful illusions.

I can stand tall without you,
But wherever I go, I'm trapped
Within your shadow.

Sometimes, I forget about you.
Days pass without the memories of us
And eventually, they will leave me.

I hope.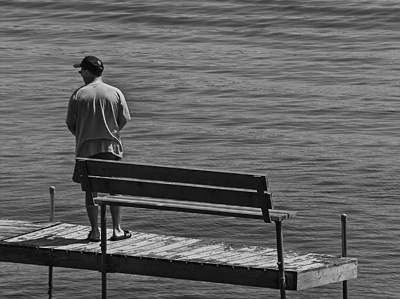 © Sean C., Princeton, IL