Grow Up
June 14, 2012
Once upon a time, there was a little girl,
whose greatest desire was to become a squirrel.
She prayed so much and wished so hard.
She even crawled about the yard!
She gathered nuts and slept in trees,
played hide n' seek among the leaves.
The neighbors all began to talk,
"When will this toddler learn to walk?"
Her parents tried to make her leave,
but the child truly did believe
that now she really was a squirrel
and never would grow up a girl.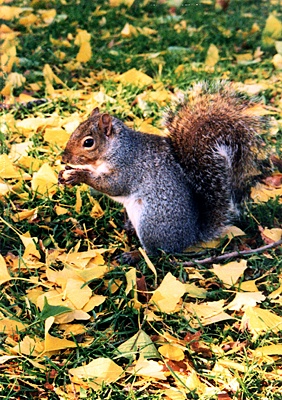 © Kaya H., Burlington, IA