the longest poem part 1
July 23, 2012
why do you sat that you love me when you dont?
you make up lies of guilt so i wont FEEL BAD
no, wait, stop...
i cant do it anymore
expressing myself through words is-
something absurd because-
you never heard a-
rhythm like mine-
words that you cant find-
in a regular dictionary because im something that you cant -

COM-PRE-HEND

why?

i risk my heartbreak and soul for a person and they just hand me my heart back on a piece of jack*** that they are,
yes this may be deep but i have words to say
i want them to roll of your tongue like little pop rocks
dancing like salsa against your taste buds because im

DIFFERENT

WOW, knowing that you could show me how you feel once in while wouldnt be bad
actually ill be glad because then ill have

DEPENDENCE

but with that comes more " LET DOWNS " and " DISAPPOINTMENTS "........

and PERSONALLY ....... i dont think that i can handle it

why do i do it?

i cant stop thinking about YOU
i cant let YOU go, knowing that-
i cant have YOU, because YOU-
cant have ME because im something that you CANT ......

COM-PRE-HEND

no, wait, stop

i have words to say......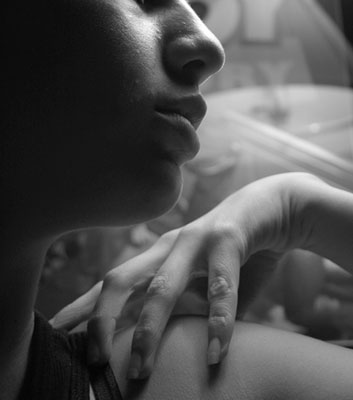 © Rebecca B., Santa Clara, CA