A Cold Winter's Night
August 26, 2012
The cold wind ravages the world outside,
Rain and hail with my house collide.
But luckily, I am inside.

A gold and red dragon warms the room,
And I think about a scrumptious dinner soon.
Roast chicken and potatoes and veggies galore,
A book and a blanket; how could I want more?

But when I looked at the window and to the world outside,
My dear, I tell you, I almost cried!
When I think of all that I possess,
I have to remember that many have less.

So when your day takes a turn for the worst,
Remember, my dear, that another's is always worse.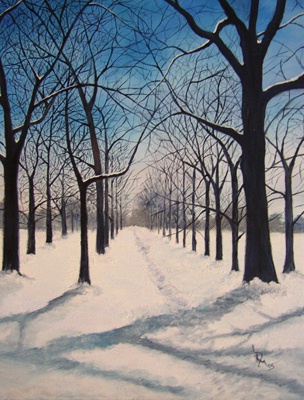 © Lauren M., Scotch Plains, NJ