Train
September 17, 2012
I got on board my train of thought, my seat was in box three.
I sat by a window, on the side, to see what there was to see.
When out of the corner of my eye, a small distraction passes by, and to my surprise, he winked at me.
That is well and good I say, as long as the train is on time today, but to my dismay, it was not.
A gang of nuisances, armed to the teeth, got on board to my disbelief.
Some annoyances came after, shrieking with a nasty laughter.
At this point we picked up speed, for a driver there was no need.
From up ahead I heard a conductor shout "get down! I have no idea where this train is bound!"
I turned to the man next to me, who himself was looking quite green,
"Can you believe this? I say. In the middle of the day? My train of thought is a runaway!"
He shook his head, too scared to talk, his old lips were grimly locked.
It was only a few ideas I was after, but I was unable to avoid disaster.
For you may call me a liar, but I swear, my train of thought derailed,
There were no survivors.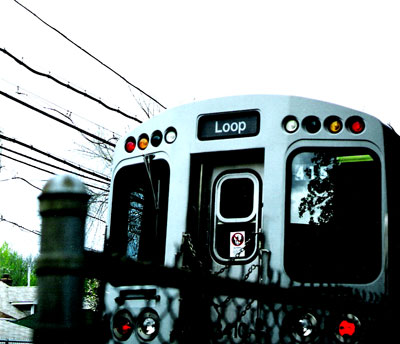 © Alyssa V., Chicago, IL