Razor Eyes
September 18, 2012
The girl with the sharp eyes
Sits in the back of the class.
Her eyes,
Deep blue like sapphires,
Have a glint in them
That could cut you.
They're razor eyes.
They're glassy icicles.
They gleam under her expressive
Arched brows,
Unreadable.
It's impossible to know
What she's thinking.

Her eyes,
They seem to accuse.
They scan the room,
Watchful.
They're not exactly mean,
But they're not friendly, either.
But they're always there,
Sharp.
Watching.
There's a story in her eyes,
But I can't tell what it is.
Her gaze is strong,
Harsh,
But not judgmental.
She's quiet,
Always quiet,
But her eyes are speaking.
I wish I could hear
What they have to say.

The girl with the sharp eyes
Will always be a mystery
To me.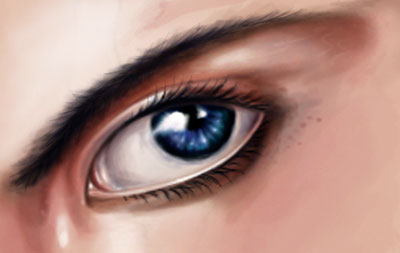 © Raul R., Monte Vista, CO