Vain Violence
September 21, 2012
You say you won't forget me
Until the heavens die.
You say that while the sea roars,
You won't say good-bye.
You say you'll never forget me,
But now I don't know why,
I feel alone.

The heavens are dark, without a light,
Every sea is silent tonight,
My heart no longer burns so bright,
For upon my hope there lies a stone.

In the woods you fell astray,
They found and burned you on that day,
My beloved friend, they made you pay,
For no fault of your own.

Trees you scaled; your throat was slit,
You will not breathe my name one bit,
And so I call you as I see fit,
With this warm, icy tone.

Though none have heard me wail at all,
I, too will enter the forest's hall,
I still have yet your fate to mourn.

Every boundary I will cross,
You'll be avenged for our dear loss,
Till every soul is torn.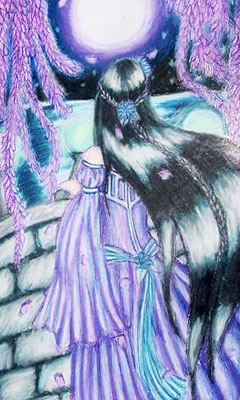 © Kelly K., Fort Collins, CO