Fight or Stray
October 28, 2012
The specks engulf through my vision
in a world where every direction brings decision.
Each step drops a bit lower.
The cold wind whirls, pushing me back.
"When will it cease?" I say.
The wind whispers, "Fight or stray."
But that's something to be taught in order to know.

People tell me I'm shy.
I've heard it quite well enough times.
Wanting to leave but nowhere to go!
So I let come the crisp, fresh cold
And accept the specks that show.

You expect me to learn without making mistakes.
You'd rather tear and toss my heart away so I can focus,
concentrating on the things I'm supposed to,
the things society wants me to.
They try to convince me that all that art I have penchant for
Isn't all that important,
Merely trivial,
And that I'm too emotional.

The board is unreadable through tears,
but neither can I see the specks.
I sink down lower with each step,
and at least it's farther from cold.

Yet, the wind pushes against me,
and I don't know how to fight back.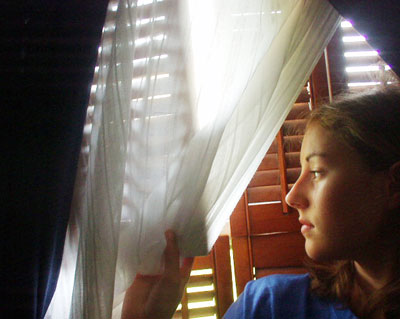 © Candace R., Mt. Pleasant, SC