She Is Perfect
November 4, 2012
After single swipe of red lipstick,
She looks in the mirror.
As she checks her appearance, she thinks.
"Perfect".
"I look perfect."

Everyone talks to her.
They analyze each move she makes,
They study her.
"They see me as perfect", she thinks.
"I must be perfect."

She climbs up to her room after school.
Turning on her phone, she has eight new text messages.
People must love her.
They must love her because of her perfection.
That's what she thinks.

She removes the lipstick.
It's the color that a girl called ugly today.
She deletes the eight "I hate you" messages.
She shuts her eyes and crawls underneath her cold, welcoming sheets.
"Maybe I'm not perfect", she thinks, shutting her eyes.
And she drifts off to a place where she could indeed, be perfect.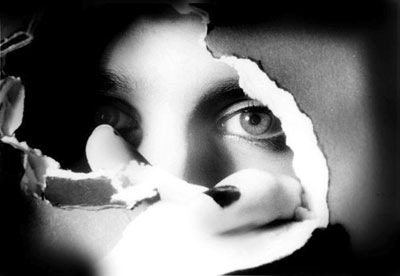 © Tabatha B., Peoria, IL