My Lord
November 21, 2012
In the garden, until the end of time, without any reason or rhyme, He was there. From sunlight cascading through gilded glass to shine a light on our path. Even though our eyes cannot see, He waits to catch us in time of need.

My Lord is not wealthy, or on covers of magazines. He is what He is, and will always be the only thing you ever need. Some wear rubies, diamonds, or pearls; but this cross around my neck is the most precious gem in the world. To those who believe a place in his kingdom there will always be.

If you look, you will see sins, treachery, and ghastly greed; and all live inside you and me. Do not fret; put your mind at ease, for My Lord forgives all of these. So my friend you will see there is a place for you and me, and in My Lord's kingdom that will unequivocally be.

Some may ask "How can this be?" I tell you most simply. How merciful My Lord is to let you in His kingdom, He loves us so perfectly; but if you don't agree Satan will welcome you most certainly. To the clouds and through the gate endless wonder shall not abate. My Lord will welcome us in his kingdom with open arms, and you shouldn't worry He won't let demons do you harm. Be warmed by the Satan's unholy fires or, by the glistening sunlight.
It's not my fight, so find what you think is right.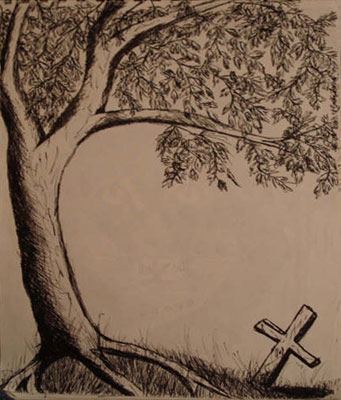 © Courtney K., Bethel Park, PA