Walking through the streets on independence
December 8, 2012
When walking down the streets of my neighborhood,
I see elements of different lifestyles.
From people living in an Utopian world of their own,
To others just trying to survive living everyday.
My eyes ponder upon so many faces.
My own brain can't process it.
Not even my heart can take the screams of pain.
Still, I can see visions in these people of a better Life.

Still, I do see something that goes around.
In an large crowd of people,
acting, dressing, and being the same.
Their is this one person,
who stands tall and strong.
In my eyes, she is separated from others.
She has her own ways of doing stuff.
She never follows the status quo, but instead
she walks on and goes with the flow.

I ask myself, how does on embrace such an act?
Then, I take a look of my surroundings,
and is slapped with truth.
She's bold with pride.
She follows her own path.
She is not dependent,
but is independent.
She goes along, and lives no worries.
She is herself,
An individual.
That girl...
IS ME.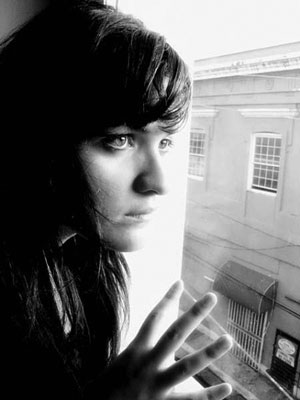 © Eveliz V., Bayamon, Puerto Rico