Unperceived
December 27, 2012
Under a weeping willow,
Something pink spots my eye.
There's a coat on the ground,
and somethings inside.

As I reach in my hand,
I start to consider.
Should I tweet what I find
On my twitter?

My hand grasps metal.
It's ice cold.
As I pull it out,
I realize it's old.

Out, I take it.
A locket I'd retrieved.
I think about looking,
But decide to leave it unperceived.

I put them back,
Just as they'd been.
In hopes the little girl
will find her treasure again.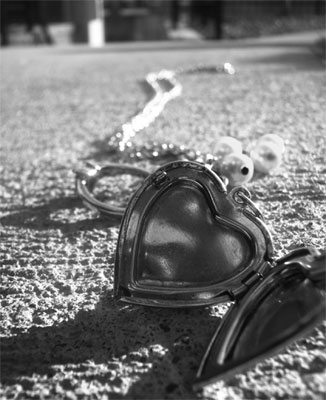 © Francesca Y., Robbinsdale, MN