The Word; Pain
January 2, 2013
You're crying, saying you miss your friend.
You told us that when she moved,
You felt like you had nobody.
You said you gave up,

Didn't talk to anyone for the
Longest time, cried everyday.
But now, sitting across from you,
Watching the tears slowly roll down your face,

They hit the table and explode.
My heart explodes.
I want to scream at you, tell you how wrong you are.
You're hurting?

My mind laughs at the thought.
You're a newborn, just discovering the emotion.
I want to tell you. I
Want to tell everyone.

Sunday school is supposed to be a safe place right?
How could you?
How could you sit there and cry, right in front of me?
You feel alone?

Honey, I've been alone for years now.
You and your "friend" put me in agony every single Sunday.
I wanted to tell you so badly, but no.
I just sucked it in, and pretended to feel sorry for you.

You're just now starting to feel what I have.
My own Aunt even sits there,
Comforts you, and tells you her sympathy.
I don't even feel sorry for you.

It almost makes me feel better,
Your pain.
Don't cry young girl,
You know nothing about the word: pain.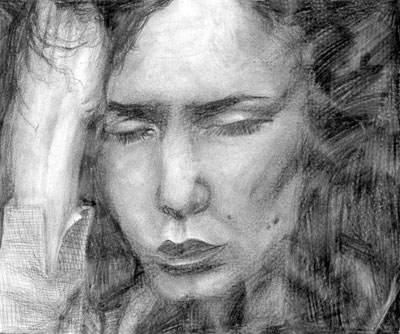 © Fallon K., Baldwin, NY