The Art of Breathing
January 9, 2013
I'm much too thin; ask me if I'm sick,
the kind of sick where my breathing isn't right.
Nothing naturally in time, everything unsteady.
And just now you've realized
one of us will die first
because you stepped on my foot while we were dancing.
We aren't through, but maybe you should drive me to the hospital
instead of the liquor store. I'll sit on my hands and count
the number of times I never called my mother back.
My mother who planned every step she took
on dirty linoleum floors.
Every stride rhythmic like dancing and breathing.
Inhaling for the first time I didn't call, exhaling
for another. When Dean Martin sang enough sunshine,
I'd spread strawberry jam on the living room carpet,
marking the places I'd swing step
because it's easy to lose track of where I'm going.
I last saw her scrubbing the stains when I moved out.
You thought listening to music would help,
but now I'm starting to think of how my mother
had small feet, and maybe
this is my suffering.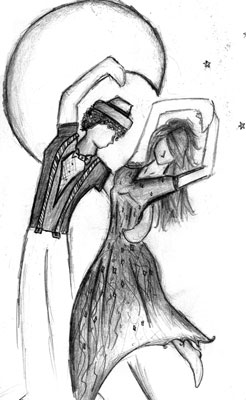 © Megan L., Everson, WA