The Fear of Self
January 9, 2013
I'm scared.
I think the demon inside me is coming out- teeth bared.

What do I do to keep him locked inside?
My remorse i can no longer hide.

Things seem to be unraveling by the speed of light.
I can't keep up: everyone else is in daytime and I'm in the night.

How can you keep focused?
Even when you know your chances are bogus?

I'm in the game of life and I'm loosing my mind.
Where's my sanity going? This is what I need to find.

My sense of self is ebbing into the abyss.
I try to hold on, but I feel like I missed.

What if I'm on a cliff and walking a thin line?
If I fall over, the fault is all mine.

How can I save myself if I don't even know who I am?
I'm at a war with myself, I'm in a jam.

How can I look to someone who is equally broken
And ask them to make me whole?

If the demon comes out
Will it taint my soul?

Yes, I'm scared, maybe of you
But mostly of me, and what I could do.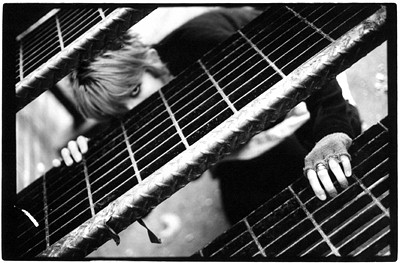 © Patrick B., Stony Brook, NY