Hidden Color
January 10, 2013
What hue is painted in bliss complexions?
That is in life's freely given confections
Is it light as each struck chord?
Or heavy as what we can afford
Does it define the way we go?
Yet the direction that point our toe
Is it the color that frays with time and weather?
Falling softly like a soiled feather
Is it bite sweet or turning tart
Fulfilling every deed in an artist's art
Can it be represented in so perfect shade?
Or is it over before the noble brush is laid
For something conceived in divine light
Not worthy of any human's glancing sight
As its beauty sounds from trumpets horn
Only seen before a tender soul is born
Does it even exist at this gate?
Or did the canvas come too late;
As the world was sculpted by the unseen hand
It was forever lost to the unforgiving sand.
Toil it did for years to no end
Alone its duration spend
Nor was it found by great explorers trek
Causing the sane mind to wreck
Though it hid under stone and rock
Not seen by the piercing eyes of hawk
Shrouded in shadows mighty cloak
In the darkness it did solemnly soak
Is it yet beauty still fresh from the vine?
Or has it been ruined by the youth of time
Or perhaps by that of human greed
That began at the creator's first creed
Ruined by the hate and the toil
Causing perfection to slowly spoil
Hiding in the hidden crag
Like a lonesome widowed hag
It has seen the misery wrought in love
Seen the bleeding of the ever peaceful dove
What infection lies in blood and vein?
That lets disease in our existence rein
Is there a cure that deserve our hope
Or is too late to untie the rope
Can we be saved by the simple sight?
Of colors advancing, rising plight
Or is it true of words long spoken
Offered to man as a token
By those who have walked the trail
In search of lust to no avail
Follow we those who have breathed before
Wanting nothing less and nothing more
Can we turn our hearts to take?
Every song sung by hidden hate
And weave it into a cotton sheet
For everyone to share and meet
To come together as one thought
the final seed planted in the plot!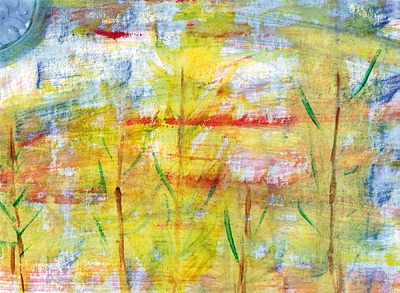 © Raymond G., Phoenix, AZ