Monster Sleepovers
January 17, 2013
What are those things that go bump in the night?
Those hairy scary creatures that fill your dreams with fright…
Oh, those are my friends, we go way back.
Back to when my mother would keep my closet cracked.
One night they just came on in and made themselves at home.
I had no fear, just lively cheer, cause they kept me from being alone.
They taught me how to scream, how to sneakandcreepandscratch.
They showed me how to hide in spots no one else would catch.
We'd all make ugly faces, but they only made me giggle.
And we'd sing and play and even dance the spooky monster wiggle.
When all the fun was over they'd tuck me in real tight.
And kiss my cheek, oh how they reeked, but I hugged them every night.
Then they'd leave the way they came and I would go to sleep.
And I'd wake up in the morning from a lovely scary dream.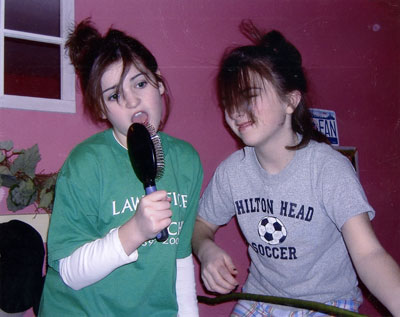 © Grace C., Poughkeepsie, NY