Intimacy
January 27, 2013
It's fine with other girls,
we're not going to fall in love.
A kiss on the cheek or even long hug.
My heart in their hands,
I know they won't let me fall.
The intimacy is thoughtful and caring and loved.

With boys it's different,
there's lust among love.
A hug becomes a kiss which, in turn, becomes love.
My heart in their hands,
having been dropped and broken from boys before,
fears this intimacy from the scars from before.

Fear not, my heart! Don't you see?
A white horse in the distance, hearing your plea.
It's a ways away but will come soon
to give an intimacy that will heal you of all wounds.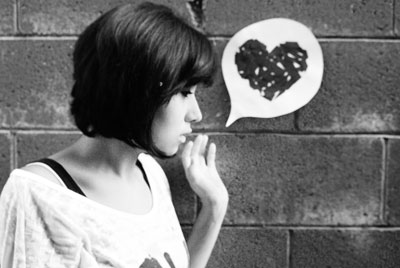 © Michelle B., West Covina, CA