A Vacancy
February 11, 2013
In my dusty corners where my
righteous books collect dust in heaping piles
and their bindings shrink with unuse.
The students hum bellow like the lost
wasp in the schedule trap.
And the women comes upstairs, where my sprawling
dewy decimal shelves speak a tongue
that the mirror machines don't understand.
The library woman puts the books away,
and tucks them into a place where they can
sleep soundly and not be found.
Except for maybe by the misfit student
who wants to crack a binding to make
the wrinkly teacher stretch a smile.

The book woman sits alone most days on her mirror machine.
With her bookshelf back drop.
New books come, and they squeak with shiny covers
and sawdust pages.
She carries them up like babies, and displays them in places
where the buzzing students are forced to look at them,
for a second
and realise what they are missing.
She's perched on her stoop, waiting for
that one person to adopt the dusted painted book
away,
and keep it past the return date.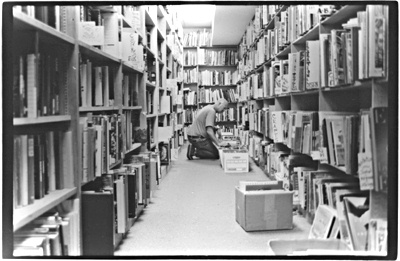 © Benjamin K., McLean, VA