I Am Sisyphus
February 16, 2013
I am a rose in full bloom,
Torn from my sturdy stem.
A baby bird just learning to fly,
Thrown from the nest by a kuku bird.
A puppy left behind by a careless owner
To fend for myself,
A sheep fooled by a fluffy white wolf,

I trusted her.
A tree, in my peak
Chopped down by a greedy woodsman.
A magnificent mountain toppled
By a monstrous upheaval of earth and stone.
A soldier shot in battle,
The bullet exiting my chest,
Followed by a crimson ribbon.


Now I am a wound that can't heal,

Constantly reopened.
A drowning kitten
Pulled under when my pink nose breaks the surface,
Gasping for life.
A wandering balloon,
Dragged back to earth by a child's greedy hands.
A blade of grass reaching for the sky
Stunted in growth for the pleasure of another.
A dog, making a bid for freedom,
Only to be yanked back to submission.
A paper eloping with the wild wind

Longing to be free
Only to be captured again.
A kite blowing out of control on the breeze
But always tethered to earth.


I am Sisyphus, cursed to try and fail forever.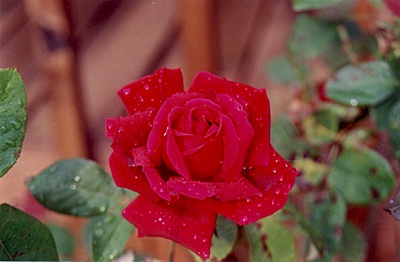 © Jami U., West Hempstead, NY