The Walk
February 26, 2013
They look down upon the two.
walking beside the lake, so blue.
It looks as if they're happy there.
Walking around without a care.
They move together through the night
While the moon and stars provide their light.

And the night skies
blamed the sunrise
for the ending of the stars.
And for the ending of the moon.
For the ending of the love, between those two.

But what they did not know
is this love will grow.
The end of the night was not the end.
For the setting of the sun allows a new night to begin.

They will be back, without a doubt.
For this togetherness is what they can't live without.
For this, they cannot wait.

The stars await their return.
To light the night, as they yearn.

To illuminate the path and the waterfront for the two.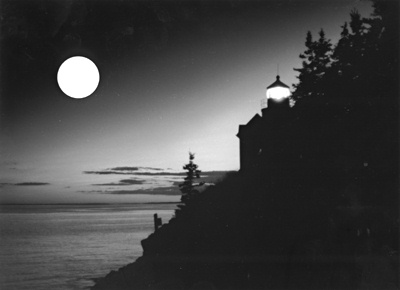 © Steve S., Marblehead, MA