"Untitled: Incredibly Random Stuff I'm Just Thinking of Just to Have Fun"
February 22, 2013
Did you hear about the Sparkle remake and Jordin Sparks?
Guess what? She can't act. She's worse than the cast of Twilight. No offense.
Sparks was less interesting than seeing Spidey get shot
In The Amazing Spider-Man. Or seeing the doggone Batman doing his taxes.

How does Tyler Perry make so much money making crap?
He has sitcoms that are as bad as having Chicken Pox for breakfast.
Then, his movies are lamer than a washed up clown that is worse than Krusty himself.
How can TBS put up with such low-quality stuff that gives Perry the big bucks?

What happened to the Pittsburgh Steelers? They kinda suck.
Big Ben did the same blunder twice for two consecutive games.
That's just as bad as having someone hit you in the head with the Moon.
Their season was like an former addict being around drugs. They just can't learn from their mistakes.

Ever watch Beyond Scared Straight? That show is somewhat hilarious.
Despite being incredibly serious, it delivers more laughs than the current state of Two and a Half Men.
I know the kids think that having the guards in their faces is bad enough, but I know deep down that They know the guards' breath smells as horrible as a sewer full of waste.

I don't know who allows these things to happen, as it is a blessing and a curse.
One more question: Did I ever tell you the definition of insanity?
Well, some of those directors and producers sure are!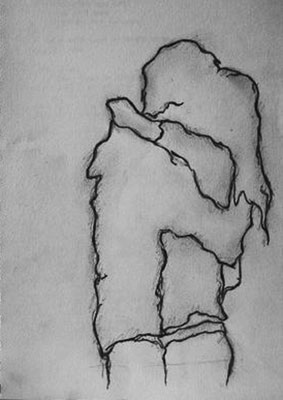 © Nicole B., Newcastle, WA