Sharpened Things
March 20, 2013
The molding of such simple emotions,
Silly thoughts of angered notions,
Slipping thus the coarse black noose
As ropes then coiled from taut to loose.
Yet words but trouncing upon his ears
Giving in to long dead fears,
Waking distant nightmares, screaming,
Glimpsing into cruel eyes, gleaming.
Yelling to the stars to stop,
Watching inhibitions drop
Into the blackened pits of hell
Inside the clockwork he may dwell.
Running fingers through his hair,
Pondering all this, despair
All of ye invested here,
Symptoms finally made clear.
Growing pains and cautious whispers
"Mustn't wake him mustn't linger,"
Do not fool yourselves with lies
That while you're sneaking past closed eyes
Your wretched sound may wake the dead
Just like the madness in my head.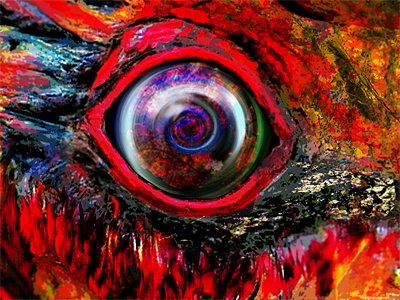 © Tom M., Philadelphia, PA