Perfectly Cut Emeralds
April 11, 2013
Just one reconnection after two years,
call it what you will,
fate, destiny...
I call it misery.

Just one message on facebook and it begins;
the never ending hours of conversation,
the flirtatious texts,
the brown-eyed winks,
the hints of feelings.

Just one question,
"want to go to dinner sometime?"
That dinner,
turned into a photo scavenger hunt.
Silly elevator pictures,
mannequin impersonations,
photos of neon yellow skinny jeans at the Forever 21,
a great first date.

Just one look from you
and I froze.
My guard shot straight into the sky
yet still,
my heart became a hummingbird's wings.
You spun me in a circle,
seemingly waiting for some recognition,
a kiss even,
I turned away, hoping you'd get the hint.

Just one more time of walking through Menominee park.
Only this time, you hold my hand.
You wrap me in your arms,
quoting urban dictionary,
you tell me my eyes are the color of perfectly cut emeralds,
that they catch every ounce of light,
that my lips are the softest
that you will ever have the pleasure of kissing.
And there it happens.

Just one kiss,
my first kiss.
Long and awkward,
I stiffened,
the taste of your saliva on my germaphobic lips,
making me unsure of what to do
or even say.
You got more passionate,
kissing me again,
and again.

Just one month we spent together.
talking, flirting, arguing.
and you leave.

Just one goodbye,
not a word spoken, in five months.
All the effort we put forth, thrown to dust.

Just one reconnection,
one message,
one question,
one look,
one walk,
one kiss,
one month,
one goodbye.

Just one decision can change a person's life forever.
You changed mine,
for the worse.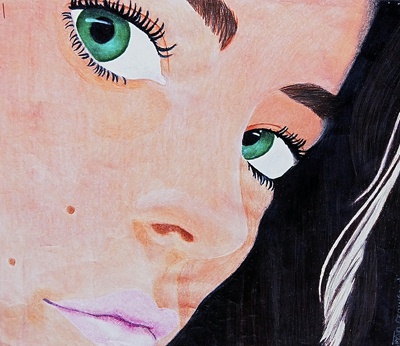 © Keenan C., Kannapolis, NC