Senior School Blues
June 19, 2013
The worst thing about being a public persona they say
Is that you have to act all very proper every day.
And never jump and clap and shout when your team wins, you see,
But stand quite straight and smile aloof and clap decorously.

Or maybe it's the way that people expect you to know
Just exactly what's going on, and where they're supposed to go;
You dare not say you don't know,
Oh, bluff and hide your fear!
You only ever are as clueless
As you may appear.

Or maybe it's the way you're now endowed with silver tongue
(this popular belief is very often very wrong!)
For when your people look to you to inspire and to teach,
You mumble 'um' and 'ah' to hide temp'rary loss of speech.

Oh, it's lonely at the top,
And people think you know what's what,
And you're pretty sure that SOMEONE does-
But you it's probably not.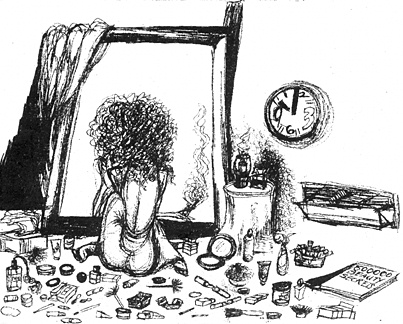 © Asha M., Philadelphia, PA