Before the Shadows
June 27, 2013
The last year of my innocence was when I was 10.
I was heading to middle school.
There was so much wonder in store.
The rose inside me bloomed with anticipation
As the old barriers of insecurity finally broke down... only to be built again, stronger than ever.
Once I entered the dreaded establishment my rose wilted and burned to ashes.
Walls of shadows pointed their cold pitch black fingers at me and snickered.
The walls followed me and surrounded me wherever I went.
"What are you doing here?" "Go away! No one likes you!" "Just die!" have become a common gesture when I arrive.
All the pain and agony stabs me until I become numb.
I'm stolid and hateful now
But before the shadows, I was still in blossom.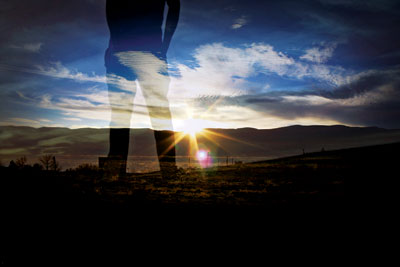 © Ezekiel R.