Touch Me Anyway
July 14, 2013
They found it
a few generations ago,
I've heard.
A sweet, sticky
injection
stumbling through your veins
as soon as you take
your first breath.

It alleviates
"pain",
that's what we learn
it's called in history class,
though none of us
have ever seen
someone's face twist in
physical agony.

We hear, of course
that long ago
a broken leg
would mean screams
heard from a mile away
and children falling
off their bikes
wouldn't laugh at red
on their knees but
that time was barbaric.

But you said
it was better then,
and you would know.
The cure doesn't work
on you,
your special blood
that they say is diseased
but you thank god
for.

I've seen you
smile
through wet eyes
when your hand brushes
the stove top,
and grin against the earth
when grass tickles
your cheek.

Because I don't suffer under
the splinter in my palm,
but I didn't know
there was something to feel
when I jumped in the ocean
or saw my skin turn brown
in the sun, didn't know
until you told me
what I miss.

You run
your fingers
through my hair and tell me
it feels like good coffee tastes
or run
your lips
across my collarbone and say
it's like smelling fresh laundry
and I am so glad
I can at least feel
my pulse trip up
when you walk in the room.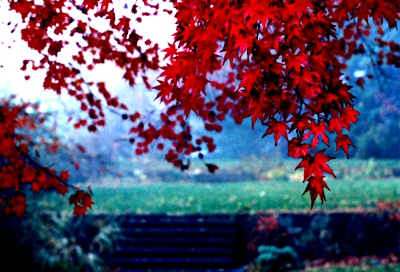 © Susan R., Iselin, NJ