The Story of Puzzles and Strings.
July 18, 2013
The lives speed by me.
Liars hidden in the mirrors.
The smoke rises from the ashes of the ocean's waves
and frees the souls of the dead.
Stand by me, and throw puzzle pieces in the air.
If we dream hard enough they'll all fall into place.
That's how it's built up to be.
Dreams are just images, just like reality.
The broken glass spoke to me and told me to walk.
I walk on the path of the liars utopia.
It seems just like a game to them.
Just cut away the heartstrings until I forfeit.
Then pretend I'm just a pawn on the chessboard.
When I reach the top of the illusionist mountain, I'll throw the puzzle pieces and mend the heartstrings.
But for now I walk the path, unknowing and hopeful.
When shall I reach the top? Who knows?
My only hope is that I can wash away the woes.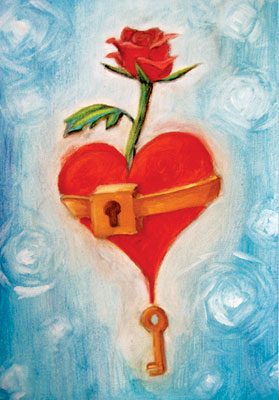 © Louisa L., Pleasanton, CA