Writer's Blockade
August 1, 2013
Graphite lurks beneath
My trembling hand,
Threatening to mark this page,
But nothing can quench
My caged mind,
Which lingers behind
Titanium bars.

I'm trapped inside,
Strangled by the emptiness
Of feeling,
Of words,
Of silence.
My pencil used to scratch
Against parchment eagerly,
Enthusiastically,
And hopefully,
But now
Paralysis seeps into my veins,
Freezing my thoughts
Into a tundra of forgetfulness.

My dreams are punctured
With the holes of doubt,
The type unable to be repaired.
Have I fallen weak,
Numb,
Unskilled?

To satisfy my prison guard,
I resurrect my pencil

And begin to write
About not being able to.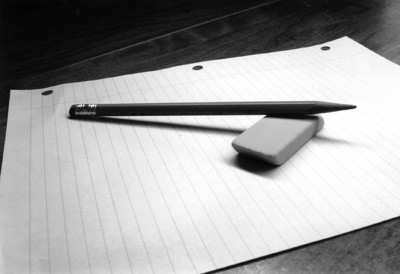 © Michael H., Mildford, CT