Civil War
August 2, 2013
I must shatter
The one
Who believes
In her dreams.

Why is that?

I will prevent them
From becoming
Too strong.

Why must you inhibit her ambitions?

She is too confident
In what she chooses,
And I am her doubt.

Why must you puncture holes in her faith?

I already overpower
Her crumbling strength.

But soon her faith will be no more.

That
Is my goal.

What will become of you when hope is lost?

I shall lead this body
Away from the path
And decide then.

When will your termination
take place?

Now.
But I fear
She will fight back
With clashing swords
And newfound energy.

It's true,
And I will fight.
I
Am her;
I
Am faith.

Then let us begin.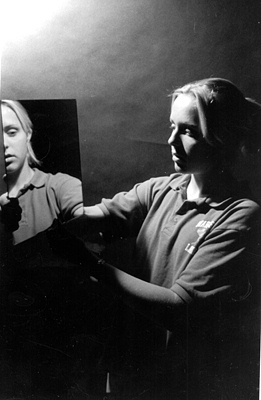 © Hadley B., Marblehead, MA