Silence Remains
October 15, 2013
My mouth is shut
My lips are closed
My heart is crying
Crying to speak

I want to tell
I want to say
But I am scared
Scared to reveal

Wrought by iron, but only by lot,
A chest is filled with my thoughts,
It weighs so much, but it must stay
Hidden in my heart, hidden away.

The ghosts inside, they tug and strain,
To get out, to break their chains.
I wish I could, I wish I might,
Release the ghosts, let them take flight.

Once I tried,
One time I did,
I spoke to you,
I let them fly.

Sympathy, lacked,
Understanding, missed,
Though I spoke truth,
You saw a trick.

The ghosts to you, were just that,
You did not hear their whispers flat.
You did not see them floating on by,
"It's all drama; It's all a lie."

And so, with a heavy key,
For no one else but me to see,
I chained up my own mind;
My thoughts and feelings I bind.

I can't tell you
I cannot say
What you did
To me that day.

For I know that
Your heart would break
And so I smile
The silence remains.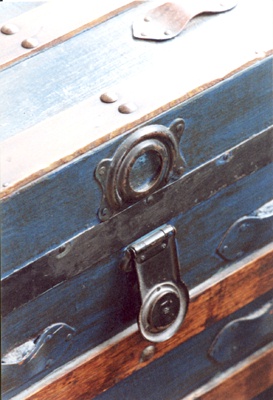 © Amanda F., New City, NY