Woe and Pity
October 11, 2013
Woe for the creature that roams, woe for the creature who wanders alone.
Woe for the creature with the palest of skin, woe for the creature who is heartless within.
Oh woeful soul who feels many pains, oh woeful soul all your efforts are in in vein.
Oh you poor faceless creature trying to integrate, oh woeful soul it is far to late.
Oh pitiful creature filled with woe, oh pitiful creature how did you become my own.
Oh woeful soul you must die, so I may live my life...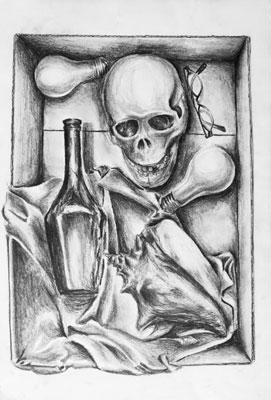 © Karen S., Norwalk, CT