Our Lives Are Like Balloons
November 11, 2013
Our lives are like balloons;
we have a limited existence.
And while our outsides vary,
we are all just as fragile.
Aimlessly, we float
and often take no note
of what others have to say:
that is our natural way.
Gullible, we follow
where the beguiling winds blow.
Stubborn, we say no,
we sink and refuse to go.
Determined, we ascend;
And in ourselves, we've found a friend:
an inner voice that offers hope,
but in reality is the rope,
the very string that holds our life.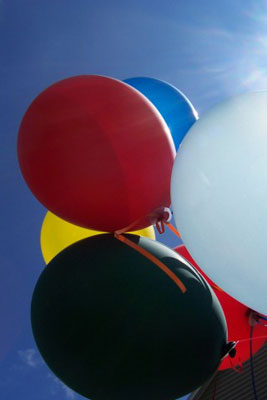 © Simone P., Summerville, SC