Lost in Life
January 12, 2014
I am so lost.
I'm lost I what I want,
What I should want,
What's wrong,
What feels right.
I'm lost in my mind,
I cannot find the right way to turn,
And the wrong way would be worst,
So I sit,
At the fork in the road,
I sit in fear and anticipation,
Waiting for someone to stumble along,
And tell me which way is right,
Or at least grab my hand,
And declare us lost together.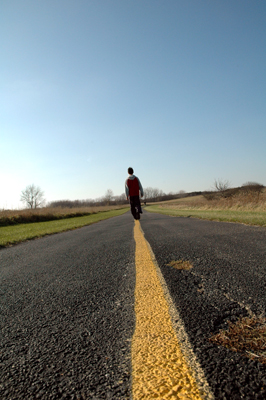 © Seita O., Palatine, IL