I've Seen Your Beauty
January 22, 2014
You're having surgery tomorrow,
Letting them plump your lips with lies and fill your face
With feinted praise,
And all the while you'll console yourself
Again and again:
"I'll look beautiful when I wake."

Oh, everyone knows your medical history is voluminous;
Your files are stacked high on his desk
As you eagerly ask
With eyes wide, knuckles white:
"Will this make me beautiful?"

He just smiles and nods,
And I am in awe
That he is blind to what is right
In front of him.
Because your so-called blemishes
Are kisses from the angels themselves,
Despite what others may have pronounced,
And I'll hold your hand if the voices
Get too loud.

But you pry my fingers
From your own
And let them strap you down to the table with words,
And allow them to alter your appearance with pungent precision,
All because you've yearned for someone
Who would recognize beauty
Within your eyes.

And you'll never know
That it is I
Who always have.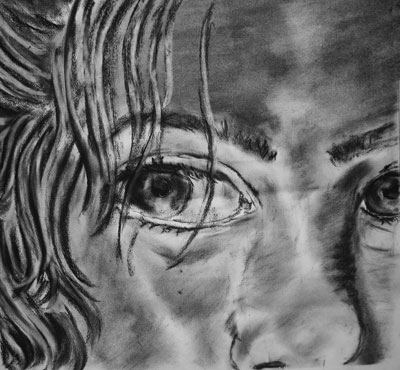 © Brooke W., Weston, MA