Life's An Artist
January 29, 2014
I try to paint with
Vivid colors,
But they blend and flood my canvas
With murky grey.
I attempt to sketch
With velvet lines,
But the graphite is jagged beneath my hands,
Trembling within tarnished fingers.
I try to shade
With black shadows,
But wherever light is supposed to reign,
Crimson red drips instead.

And you blame me for your mistakes…
But why? I'm merely the artist.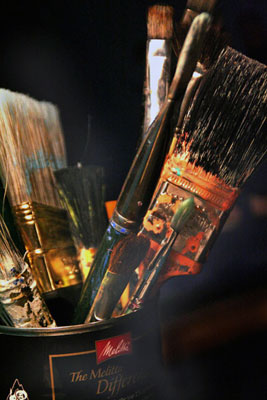 © Marina L., Orlando, FL