Unearthed
March 3, 2014
We look for things—
Fame, recognition, fortune.
Some spend their entire lives
Searching,
Digging up scattered fragments
Of elusive hidden treasures set in the future,
Lifting their shovels heavily,
Warily,
Burdensomely,
Black dirt drifting in the harsh wind behind them.

But I never needed to join in their grave-rupturing ritual.
I found love
In the simplest of times:
In his arms,
In his eyes.
Love is all I require;
Throw back the diamonds, the jewelry, and the clothes.
Re-bury the materials that only cause greed,
Rot,
And decay.
Because I've found love
In the best of times,
And wouldn't trade it
For anything.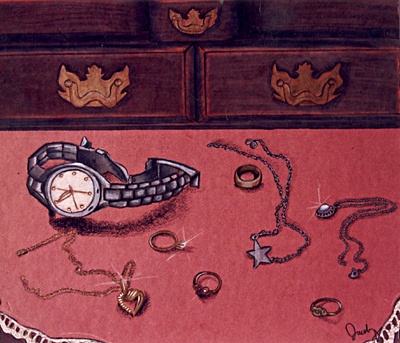 © Jacob S., Kannapolis, NC