My Moon
March 1, 2014
He glistens off
The ocean waves,
Gleaming full and bright.
He is a beacon of hope
For lost souls,
A torch
Of radiating light.

His craters mark his imperfections,
Yet still he shines
Without pain.
He offers tranquility to
The most chaotic beings,
Yet gravity still refuses to release its chain.

He is someone to talk to
When no one is near,
A friend when yours is gone.
He's silent,
Listening to everything you say
Until he leaves at dawn.

He doesn't twinkle with pride
Like the stars,
But accepts
With an open mind.
Without weeping in defeat
Like the clouds,
Earth still holds its bind.

He doesn't complain
When life gets too cold,
And can figure truth
From the lies.
Blazing throughout this world
When darkness threatens
To blanket the sky,
I wait at day
And know he will return soon.

He is the moon…

He is my moon.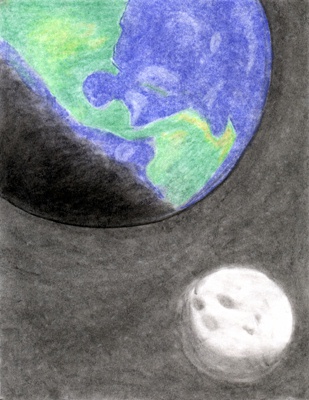 © Bianca C., Phoenix, AZ