Mommy?
March 15, 2014
Mommy, do you miss me?
I can tie my shoes, all by myself now.
I can run, and jump, and dance around the yard now.
I'm getting so tall.
I bet you wouldn't even recognize me.

Mommy, do you miss my voice?
I can sing a lot of songs now.
I'm gonna be a famous singer someday, I'm promise.

Mom, do you know how smart I am?
I can read a whole chapter book by myself!
I'm in the upper-level reading group now.
My favorite books are Magic Tree House.
I'm going to write a book someday.

Mom, do you smell that?
I wear perfume now.
I don't smell like most smelly teenagers.
I bet even boys will start to like me now.

Mother, I am going on my first date tonight.
Too bad you won't even see it.
I'm wearing a new dress, and my step-mom is doing my make-up.
I'm going to feel beautiful tonight.

Mother, do you miss me now?
As you lay on your death bed.

How do you feel, knowing that you will never know who I am.
You'll never know what I've overcome to become who I am.
I'm not that little girl you left behind.

Would you want me now?
Now that you've had your time away to deal with yourself.
I hope your happy.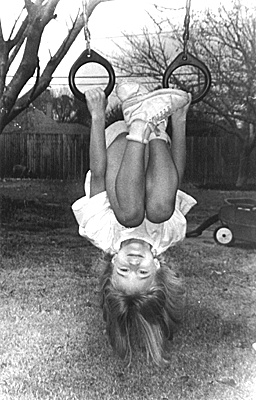 © Nikki W., Highland Village, TX