(Sun)day Eulogy in Spring
May 11, 2014
You are the morning dew
that is bone-chillingly cold,
soaking my feet like the overused
dishrags that haunt restaurants.
It is a kind of water I can get used to,
unlike the numbing cold of your touch
in my dreams. It plasters fallen petals
onto my toes as they are dragged tirelessly
through the tall grass, and I am reminded of
your first bouquet of flowers that sat
gaudily on your hospital nightstand.
Just pictures, you whispered. They are
the better ones. They don't die, and their
beauty and color last forever.
This is why I love you, because you think
photographs are immortal entities.
You are the cherry blossom tree
in our yard, solidly rooted and alive
with birds cocky enough to boast
at this early hour. The air smells
so beautiful, and all I can do is cry.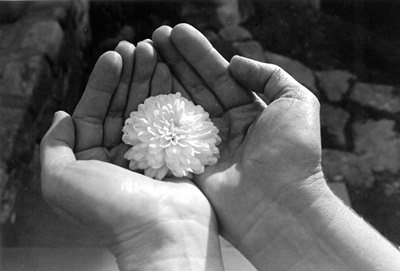 © Beth S., Marblehead, MA