Don't Blink
May 19, 2014
She told me life never stops for anyone;
It'll look you in the eye for a spilt second before
Speeding by without a care.

She told me life is a one way road.
Forget your place, and you'll be charged.
Oh yes,
The fine for naivety is expensive.
But the question is,
Are we willing to pay?

One day she sat back in her rocker, whispering as if
She might scare the moment away:
"See that sunset, child? Soak it in like it's your last."
So I lifted my face to the sun
And smiled.

"Help them stand because one day, they might not be able to."
So I took their trembling hands and tried my best to
Hold them upright.

I remember she instructed me
To cherish love as if I've never known what it was.
So I cradled his heart within my arms,
And counted my steps
With straining confidence.

"Revel in nature's lyrics; you'll be surprised by
The poetry you find."
So despite the honks of horns and the rushing highway,
I worked hard to focus on
The calls of birds and rustling leaves.

"Dream like the universe rests in the palms of your little hands."

I carried the weight of the world on my shoulders.

"Hold onto hope and pray you grow your wings."

Oh, I hoped. And I prayed.

"Treasure every moment, because one day you might just
Blink
And miss it."
She winked, but she'll never know that I will forever
Force
My eyes open.
Because I've learned one moment changes everything.

Crash.

It all happened so fast.
Maybe I blinked.
Maybe I should have seen it coming.
But I know I should've treasured her
More than anything she had ever taught me.

Oh yes,
The fine was high.

While I hoped life didn't miss me,
I
Missed her.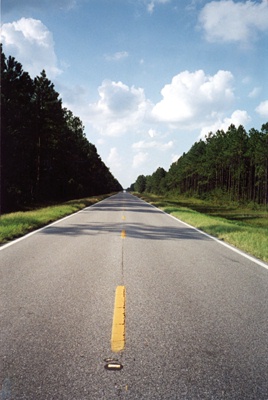 © Amanda M., Coventry, RI