Childhood Tree
June 4, 2014
Every time I jump I can feel it--
the air curling, blowing by hair back,
suspended in time.
The tree shakes from the force of my jump,
my arms spread out like an eagle.
My smile and eyes are as lit up and bright as the sun itself.
My blue shirt
and light yellow pants caught in the wind.
My bare feet finally hit the ground
hard. But my legs don't crumple beneath me.
Then I start again,
scrambling up the large maple tree
on our street.
I climb along a large branch.
I can almost run on it.
Then I fling myself out, once more
wrapped in the blankets of air and time.
I feel like I'm really flying.
In the tree on my street,
I flee from the confusing world.
I can soar alongside the ravens that live in the tree.
I reach the sky above
my house,
my forest,
my family,
my home,
and live in a world where I can fly.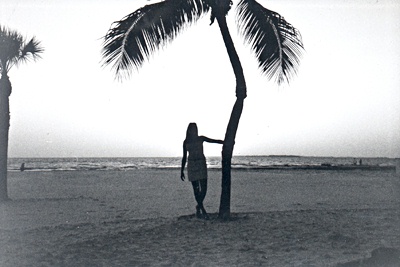 © Kim B., Marblehead, MA