Full to the Brim
June 16, 2014
Empty white teacup—
Scratched and chipped—
Here and there,
Here and there.
Each mark not so bad.
But together a dull surface—
Gleams no longer under the light.
A delicate lace and floral design.
Tiny droplets of pastel.
All faded from time.
Overuse. Carelessness.
Broken handle—
Nothing to hold.
The base slanting.
Can't stand upright.
Shattered pieces missing.
Out of sight.

Pale light flooding,
Peeking through a crack.
Cupboard cracks wider.
Hands pushing aside others,
Passing by the intact cups.
A gentle touch carries
The forgotten teacup out of
The dim corner.
Eyes inspect the damage,
And regret is absent.

The teacup is set down by
Careful hands and then refurbished.
Cracks are filled in to the last line;
Its design twirls along the exterior,
Dipping in all the right places
And fluttering with a fresh glow.
A novel porcelain handle is glued on.
It's sturdier and richer,
Unlikely to ever break off again.
Glazed and glistening under the warm
Sunlight seeping through the open windows,
The teacup twinkles more than when first made.
A miracle has just occurred.

Following that enchanting moment,
The teacup is filled every day
And never fails to fight the frost away
From cold bodies and chilled hands.
Sometimes it still chips or cracks,
And when it does it's okay because
The tender hands will fix them again
And keep the tiny teacup
Full to the brim all the same.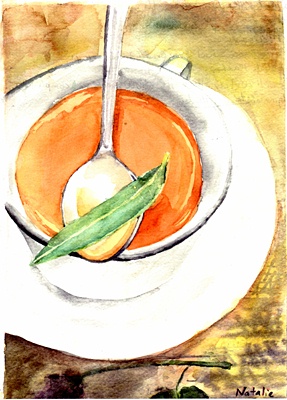 © Natalie C., San Bernadino, CA