On This Frostbitten Winter's Night
June 22, 2014
My ears are growing numb
on this frostbitten winter's night.
My wool mittens are coated in ice crystals
which dance and sparkle when I look at them.

The silver moon floats in the sky
like a ball tossed, and hovering
indefinitely in that moment, at
the height of the arc, not wanting to come down

His eyes are the clear blue
of the icy lake we skated on
All around us, the snow seems to whisper
"Go for it."

So I do, and he wraps his arms around me,
Our breath misting each other's faces
with glittering ice crystals that melt
as soon as our lips touch.

We're so warm together, our hoods
creating a dark cavern with just each other,
where we have a tropical paradise
on this frostbitten winter's night.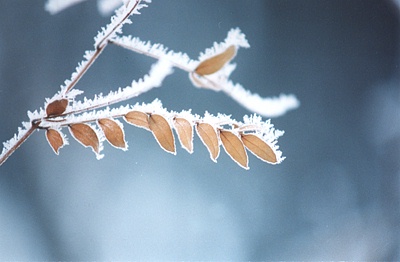 © Allison S., Eau Claire, WI