The Light
July 24, 2014
She saw the world in a different light.
She saw the hope, the possibilities of the future.
She always saw the good in the bad.
She could find the upside to loss, abandonment, and disappointment.
She could find happiness in a lonely, obscure place.
She found happiness quite often, until one day;
When he belittled and demeaned her until she was no more.
All of her hopes and longings were buried with her.
Things that were once so bright left a dark path where she once brought light.
The light that she carried with her everywhere had burnt out;
Leaving nothing but darkness.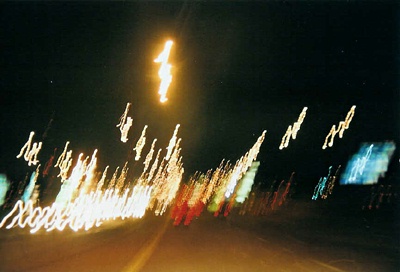 © Matt M., Ponca City, OK