Beautiful day
July 31, 2014
Its a beautiful day!
Open your eyes and mabey you'll see.
I once was like you,
lost and alone,
in the dark,
in the middle of the storm
and letting myself get blown with the wind.
I was afraid to speak my mind,
so I kept everything inside.
Dont say I dont know what your going threw,
becuase I do.
I once was like you,
Not believing that there was hope for the future.
Someone told me to wakeup,
open my eyes and see the truth.
you see,
I was afraid to live
so I started living in myslef
only I dreaded the worst.
So indeed the worst was coming true.
But it was only in my head.
I was living with my eyes closed,
so I couldnt see the beautiful day in front of me.
I once was like you ,
but now I am free.
free of worries,
free of sorrow.
I no longer have reason to cry.
I only laugh,
But this time my laughs are real,
not hollow, and not just a coverup for my true emotions.
I once was like you,
feeling like things would never get better, but look at me now,
I have a new life.
Some might say new and inproved,
but I wouldnt.
I always had the capability of living this life form the start,
so does that mean it's new?
Just becuase Im beggining to open my eyes.
No.
I once was like you,
Not wanting to continue with life,
feeling only regret and sorrow,
not letting my true self show with the fear of rejection.
so im here to tell you, living with your eyes closed is hard, to hard. Stop living in yourself and see the beautiful day.
Your capable of so much more,
and everyone has equal chances.
You know those bullies are scaird to? Thats why theyre putting you down. Tey know you can rise above them if you live to your true potintial.
thats why they're pushing you down,
but open your eyes and see the light.
I once was like you,
but now my scars are to remind me that I can overcome anything.
look up.
It's a beautiful day.
Your clouds are gone.
The sun is shining down on you.
Cant you see it to?
All you had to do was open your eyes,
see the truth,
stop living in yourself,
and put your fears in there place.
Not just burried, but disappeared.
It's a beautiful day.
Im glad you see it to.
Remember I once was like you.
So dont feel so alone.
Everyone has there own problems,
just rise agianst them.
Your no longer lost,
your no longer alone.
The light has chased away the dark and the storm has passed.
You planted down your feet so the wind no longer controlls your life.
Speak your mind,
dont be afraid,
just remember,
I once was like you,
But now It's a beautiful day.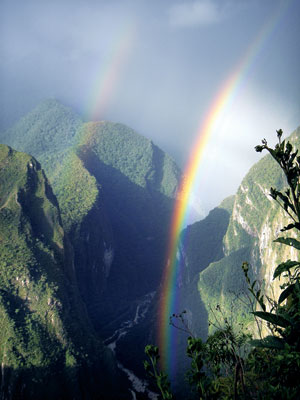 © Benjamin C., E. Norwich, NY