An English Teacher's Advice (Can You Write Like No One's Reading?)
September 3, 2014
General statements
Are much too vague;
Eradicate them from the mind's page.
Instead,
Show some thought.
For instance, show me
The vibrant colors of
Spring;
Are flowers dancing in the breeze?
Are birds chirping?
Or is rain pounding?
Show me the painted strokes
Of the sky;
Do clouds drift in empty blue?
Or does lightning's fierce belligerence
Strike more than trees?
Show me the reflection of sorrow
In her eyes.
Is it despair?
Longing?
Betrayal?
What do you see?
Shh. Don't tell me.
Just make sure you vividly see it
Before you write it.
'Cause if it's not clear to you,
It sure as hell won't be clear to me.
Now pick up the pencil.
Yes, right now.
Exhume your thoughts.
Dig them up from the dirt and the bones and the grime of the mind
To create something truly
Memorable.
Have faith in passionate, fervent words.
Write with natural dexterity.
Let the words inflame the page.
Let them manifest themselves with clarity.
Make Poe proud.
Make me proud.
Carve your own path.
Scream your words on that paper in front of you.
Show me what it's like to experience his soft and gentle grin.
Show me the way she admires him from afar.
Show me the way his hand yearns for hers.
Show me emotions.
Show me light.
With merely your pencil, show me
The world.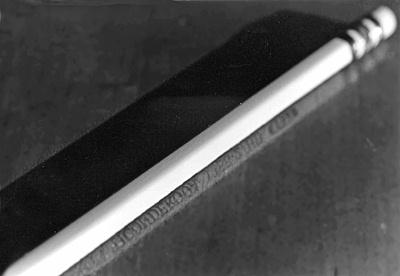 © Katherine M., McLean, VA